What colour cushions for your sofa?
Posted on August 27 2018
Selecting cushions for your sofa can make or break your decor, but when done right they lend a comfortable, cosy and playful appeal. Their varied colours, textures and patterns really jazz things up and make your sofa an inviting focal point in a room. Below, we've collated our cushion collections with different sofa colours to give you all the inspiration you need for a stunning and curated look.
What cushions go with a black sofa?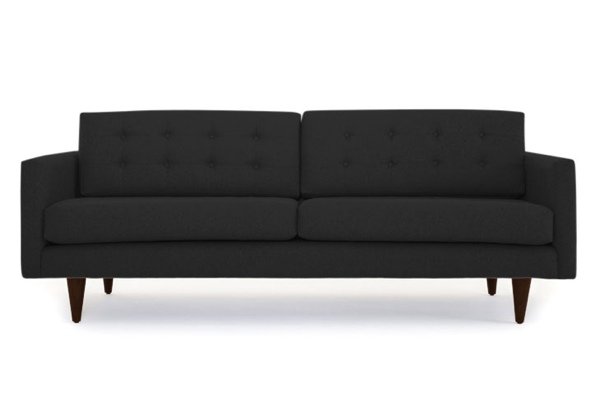 Black is a great backdrop for strong colours and graphic black and white prints.
The gold accents on the Coogee Collection instantly lighten up a black couch while maintaining a textured and sophisticated finish. The Corban Collection is perfect for crafting a black and white look which allows other colourful accent pieces in the room to take centre stage. If you'd like to add a lively visual to your black couch, our Gypsy Rose Collection would be an ideal pick.
What cushions go with a beige sofa?
Beige sofas lend a relaxed modern look when paired with bright summery patterns.
The more neutral your sofa is the brighter your cushions can be. A beige sofa gets a boost from pale pinks, teals and rust reds anchored by our Atlas Collection which lends a warm and comfortable feel. Alternatively, make a summer statement with our Wayfaring Collection for a light, beautiful and flirty look. The eye-popping deep reds and olive green hues on our Phoenix Pop Collection are especially noticeable on a beige couch.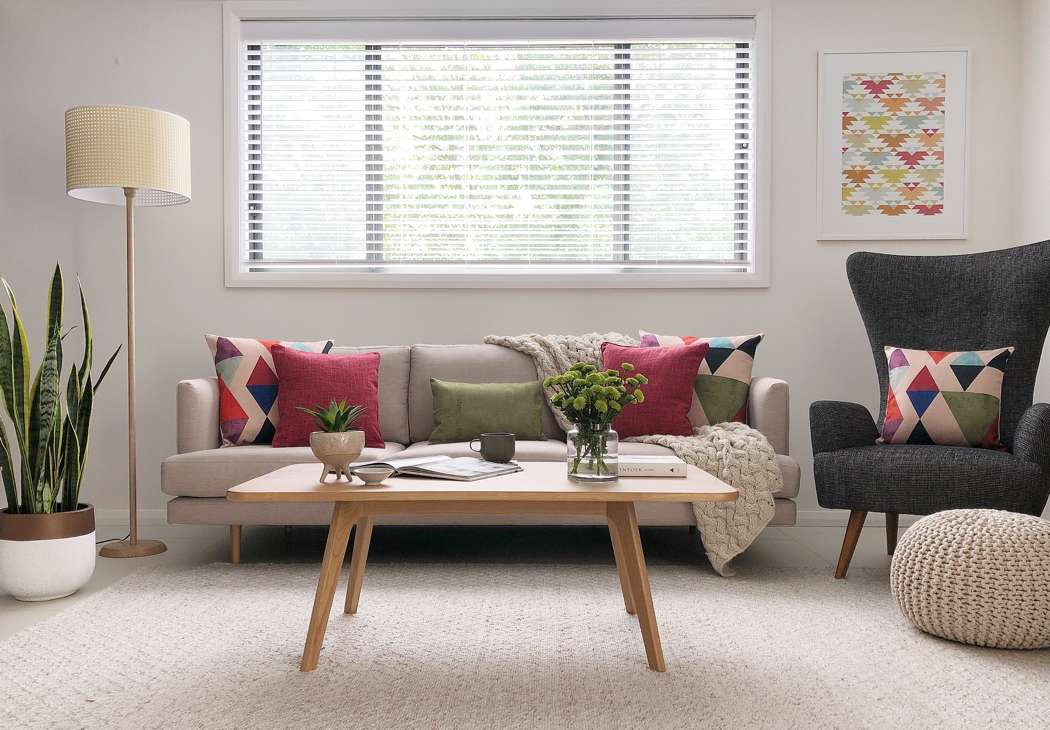 What cushions go with a red sofa?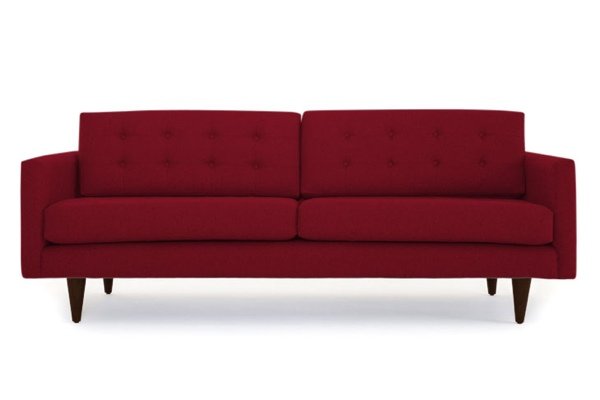 Red sofas look perfectly inviting with subtle prints and soft textures.
Layering a variety of textures, patterns and colours keeps things lively on a red couch. Our Oskar Collection lends a sophisticated and modern look; and a dash of colour from the pink-purple fur cushion keeps it from feeling clinical. To soften the intense colour of the red couch and add a sense of fun and adventure, you can opt for our Rafa or Mavis Collections.
What cushions go with a grey sofa?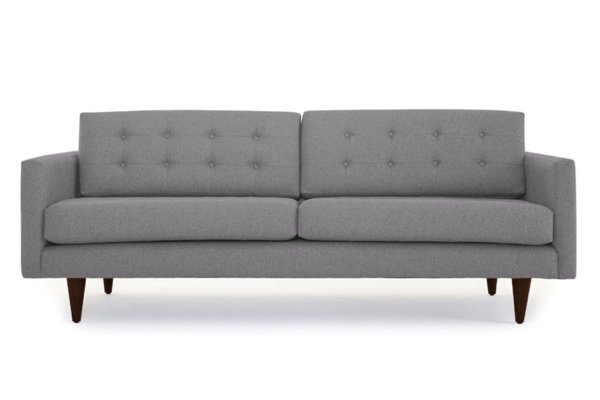 Grey is strong and bold when coordinated with bright colours and vibrant florals.
The hot pink accents on our Ava Collection pairs beautifully with a grey couch and add a playful touch to a colour palette that would otherwise seem too coordinated. To break up the monotony of a grey couch you may try our  and Hram Collection which lends a sophisticated yet inviting, harmonious and elegant look, but with a definitive sense of fun and adventure. Or to create a Costal look, our Corindi Collection is a great way to go.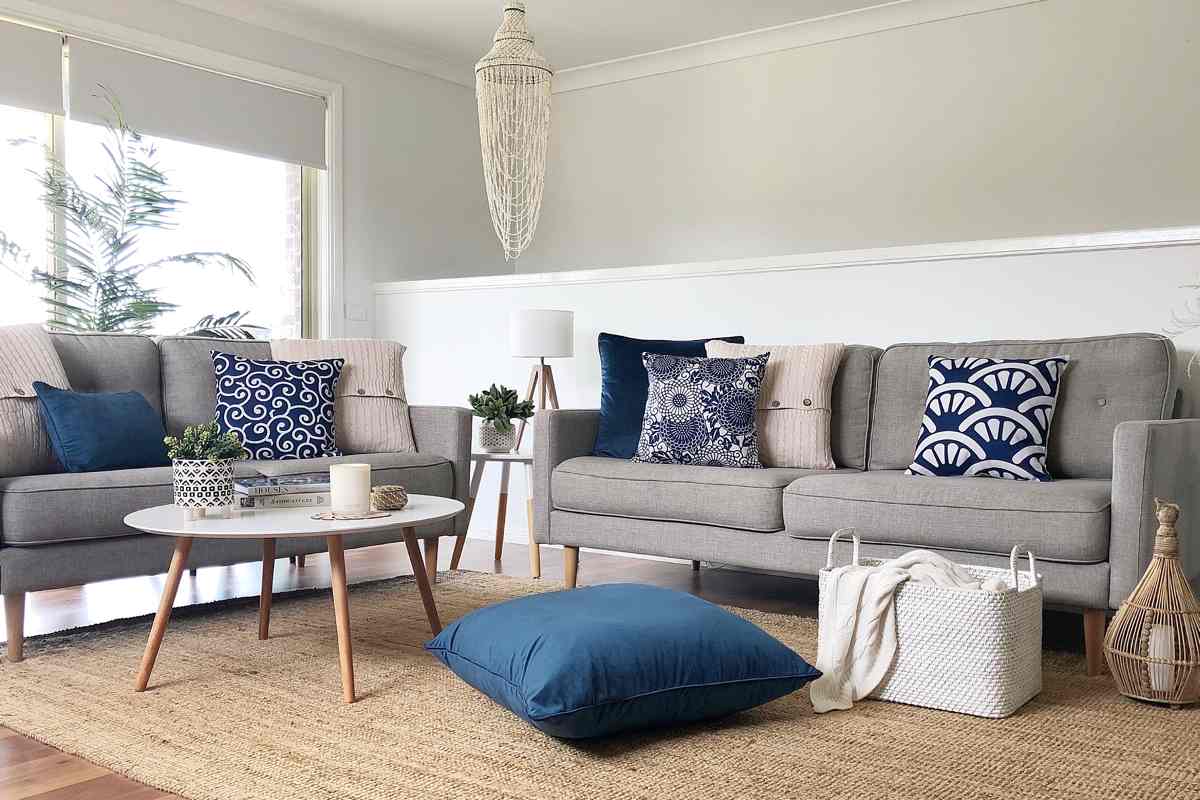 What cushions go with a teal sofa?
Teal sofas bring a touch of seaside-inspired style with soft palettes and natural fabrics.
The simple but impactful gold accents found on our Miami Collection bring an unexpected playfulness and a fresh twist to a teal couch. For a laid-back, soothing and grounded look, introduce our Helana Collection which is easy-on-the-eye and adds interest without competing with the sofa. Our Aughie Collection brings a sense of measure and it's a great way to add a stylish flair without overwhelming the couch.
What cushions go with a brown sofa?
Brown sofas paired with geometric prints make a simple yet striking contemporary look.
Our Hram Collection lends a casual look and lightens the visual weight of a brown sofa with its funky patterns — and the hint of colour from the graphic cushions keeps it from looking flat. To add extra dimension and depth, our Vivid Brown Collection blends well and help balance the warmth of a brown sofa. The red-browns and chestnut brown offer a sharp, elegant and masculine vibe. Embrace the effortless soothing effects of our Woodstock Gold Collection that complements the warmth of a brown couch — a look that's very much on trend.
What cushions go with a pink sofa?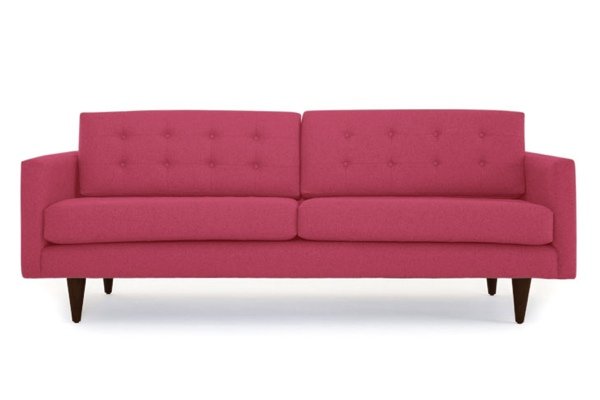 Pink sofas provide the perfect canvas for edgy neutral colours and patterns.
On a pink couch, our Global Collection injects so much personality without making it seem like you're trying too hard. Grey and pink really work well together too; hence our Aarhus is a simple way to prevent a pink sofa from seeming overly feminine. It takes a lot of decorative free-spirit to pull a pink on pink look, but our Oakley Collection will give you all the confidence you need. The results, a striking, vibrant and daring eclectic look!
What cushions go with a navy sofa?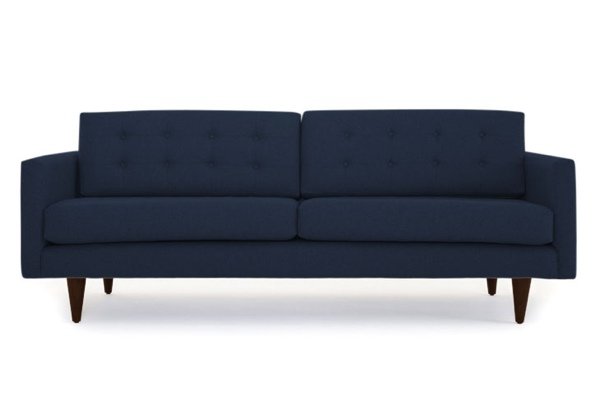 Navy is a sure-fire way to create a sophisticated look with rich colours and opulent fabrics.   
The Cora Collection helps create a nautical feel — the white accents against the navy sofa contribute to a coastal, relaxed and cosy look. For an informal lounging spot, soften the edges of a navy couch with ourDendy or Juno Collection — they set aside the rigid effect of navy with a burst of colour that provides visual interest and an appealing contrast.
What cushions go with a green sofa?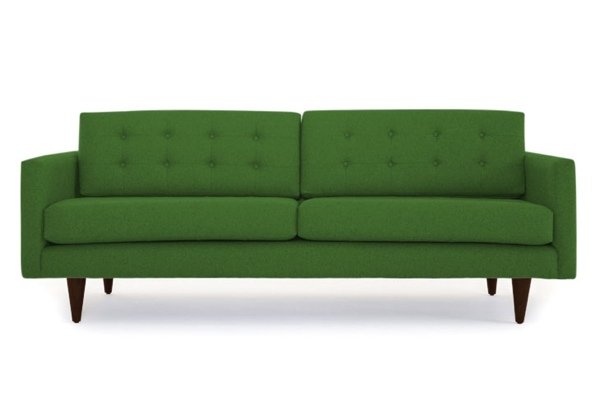 Green sofas capture a luxe look when layered with varied shapes and textures.
To best enhance the rich jewellery tone look of a green couch, you may try our Phoenix Pop Collection which present an eye-catching array of vibrant colours. Green pairs just as beautifully with simple but elegant neutrals on our Kafta Collection — a warm and yet deliciously enticing colour palette. To further show the versatility of a green couch, our black and white Corban Collection offers a modern and cosy look. The green sofa still stands out and shows that it goes with just about anything.